What Are the Best Hair Extensions for Summer?
The best hair extensions for summer will look amazing and allow you to do all the things you enjoy. Head to the beach with long, full locks that look fun in photos, or pull your hair up in a ponytail when trekking through the wilds on a weekend hike. Great hair extensions will let you do it all while looking fabulous!
Balmain DoubleHair Extensions
Balmain DoubleHair extensions are applied using a silicone metal link. They are available in straight and wavy textures with 16 inch and 22 inch length options. They contain more hair than other brands, which means less hair is usually needed when worn. The application process takes between one and two hours. Balmain DoubleHair can be worn for up to six months at a time and come with a guarantee. Maintenance is recommended every five to seven weeks (based on the rate of hair growth).
Easilengths Tape In Extensions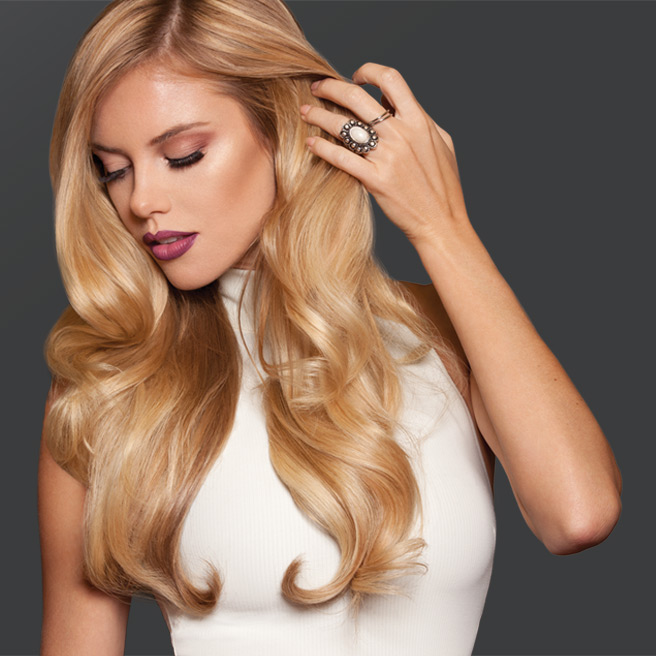 Easilengths are a self-adhesive extension that is available in 12 to 20 inch sizes. Surgical-grade tape and a polyurethane base secure the strands. Each is made with cuticle intact remy human hair. They are ideal for people with a thin to medium density. Tape in extensions should be reapplied once every five to six weeks as hair naturally grows.
Great Lengths Hair Extensions
Great Lengths uses cold fusion technology that requires no heat to apply. Instead, an ultrasonic wave molds the bond around your natural strands. The hair extension remains firmly in place. You can pull it up when doing all your favorite summer activities and still get that natural look. This method also provides more styling options that will allow your stylist to create a custom look for the season. Great Lengths last between four and six months so that you can wear them all summer long.
Hairdreams Fusion Extensions
Hairdreams use a bond tip that is softened with heat then applied to your hair. Once cooled, the bond solidifies to prevent the extension from sliding or shifting. Different sizes are available to customize your summer look. Application usually takes between two to four hours.
Finding the Best Summer Hair Extensions for You
Now is a great time to start searching for the best summer hair extensions for you. Tiffany Taylor is available to discuss your individual needs and recommend a product based on your hair type and style preferences. Really wow them this summer with full, fabulous hair!